After Hours Care
We are committed to providing your child/children with the best possible care, and that includes those situations that occur after normal office hours. Our after hours service is provided by Ambs Call Center. If medical advice is needed they will forward the call to the Physician Triage Service. Physician Triage Service is staffed by pediatric trained registered nurses to give you the best advice in a timely manner.
There is a $15 non-insurance billable charge for each after hour prescription, prescription refill, or nurse assisted phone call. This fee encompasses only the charge per phone call that we pay to provide after hours phone triage through Ambs Call Center and the Physician Triage Service. Please note this charge does not apply to calls made to schedule Saturday sick appointments.
We encourage you to call our office during regular business hours for all your emergent and non-emergent questions or problems.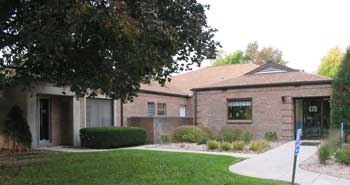 If you require immediate, urgent care after business hours please call (517) 780-3606.

Prescription refill requests may be placed by calling our office during regular business hours. Please allow 24 hours for all refills.

Office Hours
Our office is open:
Monday - Friday 8 a.m. - 5 p.m.

Office Phone: (517) 787-4330